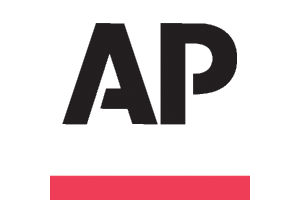 The Associated Press is an independent, not-for-profit news cooperative headquartered in New York City. Our teams in over 100 countries tell the world's stories, from breaking news to investigative reporting. We provide content and services to help engage audiences worldwide, working with companies of all types, from broadcasters to brands.
We work with companies across all industries to provide engaging stories that resonate with their target audiences and customers. More than 15,000 news outlets and a range of businesses worldwide connect with their audiences using our multiformat content.
For 170 years, we have been breaking news and covering the world's biggest stories, always committed to the highest standards of objective, accurate journalism. We were founded as an independent news cooperative, whose members are U.S. newspapers and broadcasters, steadfast in our mission to inform the world. From delivering the news via pony express in 1846 to working in virtual reality today, we are always innovating.
We are a proudly independent group of media professionals and business innovators , guided by a leadership team devoted to shaping the future of journalism. Every day, our people work toward our mission of informing the world.
To search and view all the amazing content available from AP Archive, please visit http://www.aparchive.com/.
Please enjoy this showreel that highlights just a small sample of the content on offer from the AP Archive.